Return on investment best guideline for choosing coatings
Some growers in Canada and the US are switching from ReduSol to other coatings. They aim to benefit from light, while reflecting excessive heat.
"It is a clear trend, we can see it happening. Whether it makes sense depends on the crop and the operating situation. The most important thing is to accurately calculate the cost/benefit. Not only look at the costs, but the extra proceeds as well," says Peter Heemskerk, Commercial Area Manager North America at Lumiforte.
His home base is the Vancouver region in British Columbia. In his province, as well as in Ontario, many plastic greenhouses have been replaced with glass ones over time. "Growers often opt for extra clear glass to let in lots of light. However, they do need a coating to get through the summer. ReduSol traditionally was a frequently used coating, but the question is whether this is the best choice for such modern greenhouses," he says.
Reflecting heat
The trend is to admit more light combined with effective temperature control. After all, growers opt for extra clear glass because of the light. "The challenge then becomes how to retain the benefits of having a lot of growing light, while at the same time keeping temperature under control. For many companies, the early season and the late season are determining factors in achieving their yield. This is when you need lots of light, while the greenhouse temperature needs to stay within acceptable limits. That argues for ReduHeat or ReduFuse IR, which keep heat radiation out of the greenhouse," says Heemskerk.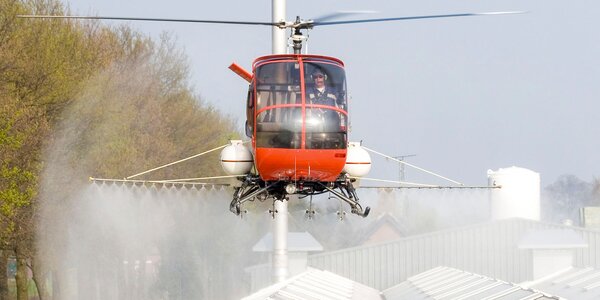 'It should be noted that once growers switched from ReduSol to a heat-reflecting coating, they did not want to go back.'
Peter Heemskerk, Commercial Area Manager North America
In Canada, the sales of both these coatings has grown considerably. It should be noted that once growers switched from ReduSol to a heat-reflecting coating, they did not want to go back.
"What applies to Canada also applies to the northern greenhouse cultivation regions in the US. The business case is the same everywhere," he says.
For the southern states, screening light as well as heat is essential. Heemskerk: "But here too it is possible to achieve light gains. We are observing that growers in California use ReduFuse early in the year and even during the winter, after which they apply a layer of ReduSol coating on top of this at a later stage.
Calculation example
He regularly receives comments about the additional cost of the heat-reflecting coatings. Understandable, he says, but it is better to make well-considered rational economic decisions. "People can see their one-time coating expenditure, but they do not see the continuous additional yields produced by a coating that better matches the crop's needs and local conditions," he believes.
"A calculation example based on a practical situation: if a company spends six cents on ReduSol and switches to ReduHeat, its expenditure will increase to 26 cents per m2, for example. This is the cost side. Because the crop gets more light and is protected against heat, the yield, as well as the quality increases. If a 2% increase in yield with a production of 50 kg/m2 would represent one US dollar more per square meter, the return on investment would be 400%. This clearly points to the most rational decision: switching to a more expensive coating."
Surplus yield
What this calculation looks like depends on the crop and the local conditions. For example, eliminating heat stress produces the following results for sweet peppers: more fruits per m2, heavier fruits, fewer quality-related problems, less blossom-end rot, increased export quality. The same thing applies to tomatoes.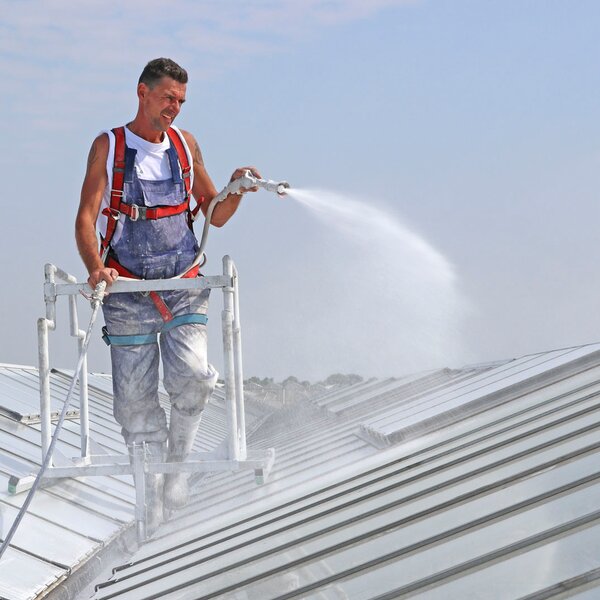 Heemskerk: "The 2% surplus yield in the calculation example is very conservative. There also are examples with a 4 - 10% increase in financial returns. Unfortunately, there are few hard figures. To obtain such figures requires highly accurate crop registration for kilos, as well as quality. You then need to compare this to an identical situation in which only the coating differs."
A tomato company in Arizona did just that in the past when it switched from ReduSol to ReduFuse. Their calculations showed the production increased by more than 5%. The grower was not prepared to disclose too much about the exact extra yield, but he was clearly convinced of the added value of admitting more light.
Hot summers
Heemskerk: "There are still quite a few tomato growers in British Columbia who are not using coatings to screen their crops. However, the summers are becoming increasingly hotter. Therefore the need to do something is increasing. In this case a heat-reflecting coating such as ReduFuse IR that also diffuses the light is an obvious choice.
For cut flowers, such as roses, freesia, gerberas and alstroemeria, it may also be sensible to reconsider the choice of coating. "If by reflecting heat, while retaining growing light, you produce more stems per m2, the ROI very quickly becomes positive."