Applying ReduSystems coatings
The ReduSystems products only produce optimal results when they are applied with care to the greenhouse cover, i.e. uniformly and with the right mixing ratio. Every method of application has its own points requiring attention. The pages below contain guidelines and tips for achieving the best results.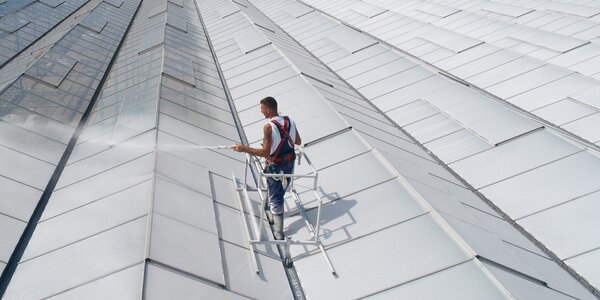 Application with a spray gun
Our coatings are easy to apply manually. Success factors for applying a proper uniform layer are the worker's workmanship and the quality and characteristics of the equipment used.
Read more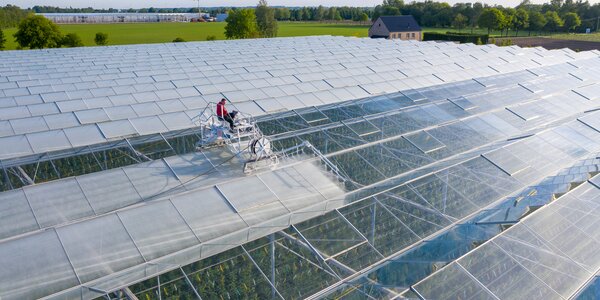 Application with a machine
The use of an application machine always yields the best quality. A beautiful uniform coating without any loss of product due to an efficient, as well as a safe method of working. Requirements are workmanship and well-maintained equipment.
Read more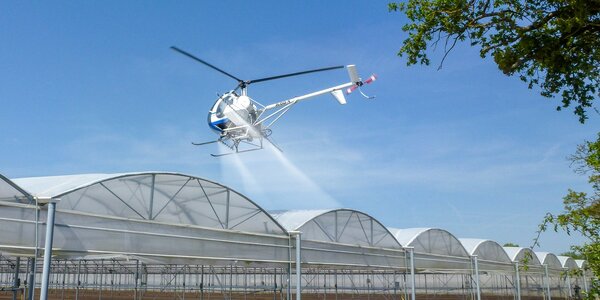 Application with a helicopter or plane
This is a fast and cost-efficient method. The result is highly dependent on the pilot's knowledge and skill, and on the quality of the equipment used.
read more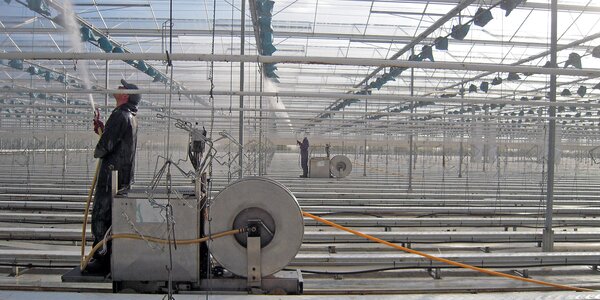 Coating and cleaning inside the greenhouse
The inside of the greenhouse requires special attention in controlling light. Regular cleaning and applying a coating provides for optimal light incidence.
Read more