Coating in layers is interesting for all growers
Growers ask many questions about light loss in relation to applying a coating. Through smart use of ReduSystems products it is possible 'to shade with the light'. Here are a few tips to discuss with your customers.
In recent years experience was gained in applying ReduSol in several layers or a combination of two different coatings. By correctly applying the products in layers on top of each other it is possible to respond to the season. Mixing buckets of ReduSystems products together should be avoided as the products will lose their effectiveness.
Several layers of coating
ReduSol is the traditional coating that keeps heat out of the greenhouse. In the spring, complete coverage with ReduSol can cause too much light loss. Some chrysanthemum growers have been experimenting with applying several, thin layers of ReduSol. A thin layer in the spring reduces the intensity of the light and creates a mild climate in the greenhouse. This enhances flower colour without reducing growth. As summer approaches and the sun becomes stronger, a second layer can be applied.
By layering ReduSystems products on top of each other is it possible to more accurately respond to the needs of the crop. In cooperation with customers, Mardenkro has carried out trials that combine ReduHeat or ReduFuse with ReduSol, in which ReduSol is applied as the second layer.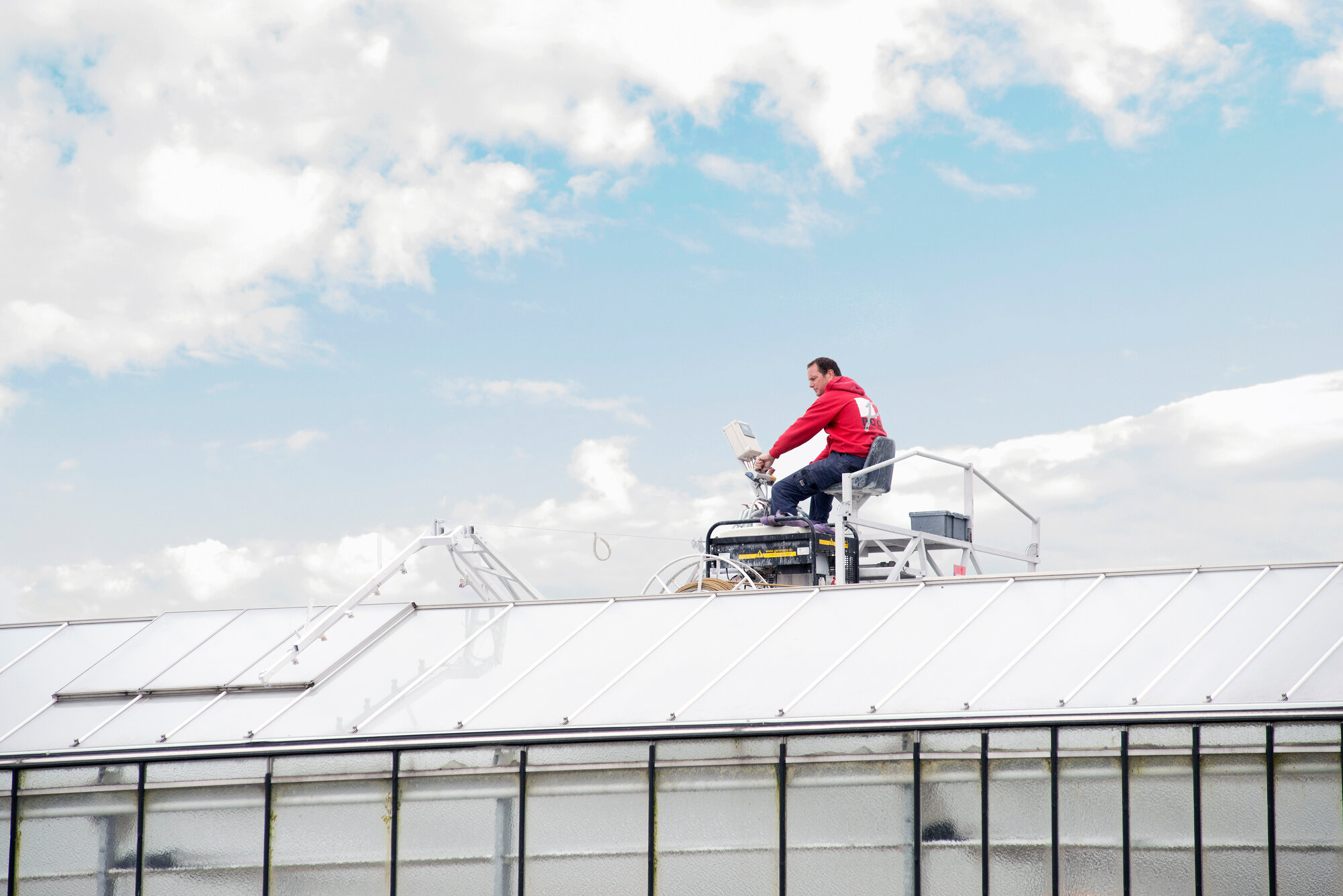 Shade according to light conditions
ReduHeat allows a high degree of PAR-light to enter but reflects IR-radiation (heat), ensuring sufficient light in the greenhouse for growth at the start of the season. As the sun becomes brighter we advise applying a thin layer of ReduSol on top of the ReduHeat. As a result you reduce the excessive radiation during the summer. During the course of the year the top layer of ReduSol wears away due to rain and UV-radiation, while the ReduHeat remains on the roof. This layer offers some protection in the event of any warm days in the fall.
At the end of the season both layers can be completely removed at the same time with ReduClean allowing the maximum amount of light to enter the greenhouse in the winter. A similar approach is also recommended when using ReduFuse (IR).