Wear-resistant ReduSol helps tomatoes through the summer
In the hot climate of southern France, tomato grower Earl M2C in Arles needs a wear-resistant coating. The Meiffre sisters are delighted with their choice of ReduSol, which they apply in three layers.
Marie-Claire and Céline Meiffre grow Clomimbo vine tomatoes on 2.2 hectares and have an olive orchard too. Crop change takes place in July. In the first week, they clear the crop. Around 30 July, they replant.
Their greenhouse is near Arles. The region is known for its hot climate, but recent summers have been even hotter than normal: 36°C on average. This demands a special approach: although they want to benefit from the sunlight to optimise the crop production, it is also necessary to provide the plants with even more shading as the summer progresses.
'That's why we coat with ReduSol in three phases. In late March / early April, we apply a very thin layer using four buckets per hectare. We choose a light protection because you never know what the weather will do in April. We can get very sunny days alternating with clouds,' says Marie-Claire Meiffre.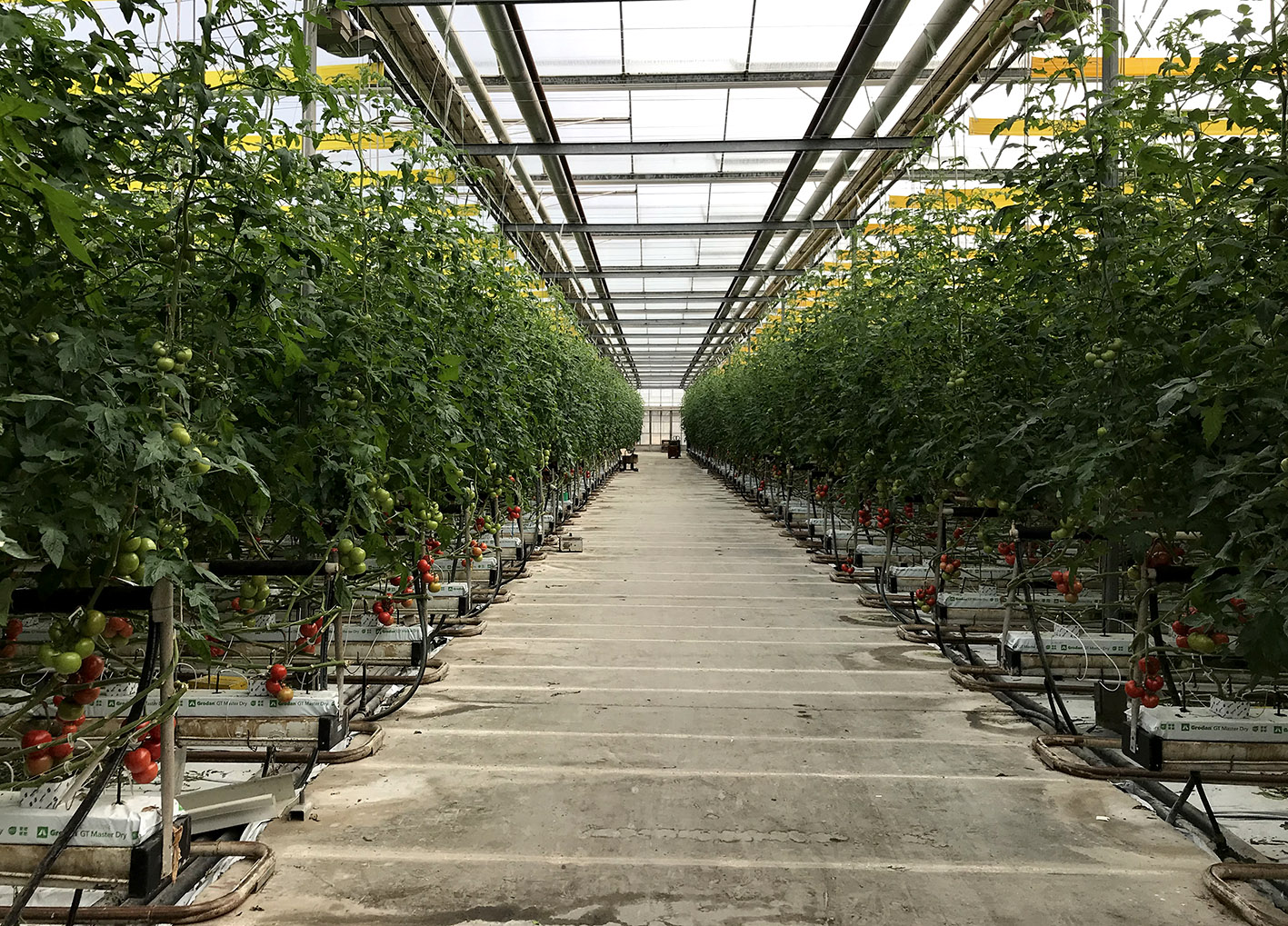 Topping plants
The next layer is always a challenge. We aim for April if we have a lot of clouds. Then they use six buckets per hectare. 'Around week 21, we top the plants and we don't need as much light. Heat reduction is then our goal. For that reason, we use more buckets than for the first application,' she explains.
The third layer is applied to the greenhouse cover in early July: five buckets per hectare. 'During most of July, the greenhouse is empty, but it's about the welfare of the employees. Without a heavy coating, they couldn't work in the greenhouse. Because of the coatings, it's cooler inside the greenhouse than outside,' says Meiffre.
At the end of July, the new plants are brought into the greenhouse and they immediately benefit from the protection on the greenhouse cover.
Helicopter application
All the layers are applied by helicopter. The application takes three quarters of an hour each time and is very even. 'And what we particularly like: ReduSol is very wear-resistant. The shading provided by the coating remains at the desired level throughout the season. Even after heavy rainfall,' she says.
The coating is only removed after applying ReduClean at the end of August or beginning of September. At the same time they have the greenhouse roof brushed to get the glass as clean as possible.
'Overall, we're very pleased with ReduSol. We've been applying the three-layer system for four years. Before that, we used ten buckets in two applications. But fifteen buckets in three layers work better. It's more pleasant for the employees, the pollinators (bumblebees) are more active and the quality of the fruit is better,' she says.