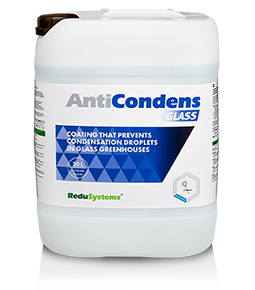 AntiCondens
AntiCondens is intended for the inside of the greenhouse cover for both plastic and glass greenhouses. Over the course of the year, for about half the time the glass is wet with condensation. AntiCondens ensures a water film and prevents the formation of large drops of condensation. This improves light incidence.
During autumn, winter, and spring, you want as much light as possible in the greenhouse. The inside of the glass is often wet because of condensation. Big drops prevent light from entering by 8% in glass and 20% in plastic. A thin water film can actually improve the amount of light that enters. AntiCondens provides such a fine distribution of the water.
SPRING
SUMMER
FALL
WINTER
Properties
Proved to improve light incidence by 8% on glass
Improves production and saves energy
Stops falling droplets and reduces disease pressure (Botrytis)
Wear-resistant, remains intact throughout the season
How to apply?
AntiCondens should be applied to the inside of the greenhouse, preferably when the greenhouse is empty. The surfaces should be clean, dry, and free from other substances. AntiCondens is mixed with clean water in a dilution ratio of 1:15 (1 L AntiCondens + 15 L clean water).
Apply AntiCondens from the gutter to the top of the ridge with a fine mist until the surface is entirely moistened. After application, allow the treated surface to dry thoroughly. You can speed up the drying process by keeping the greenhouse well ventilated. If applied well, AntiCondens will remain active the entire season.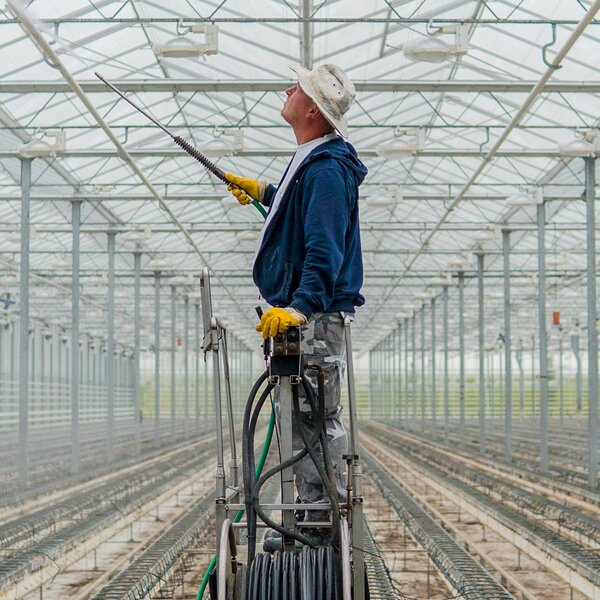 Manual application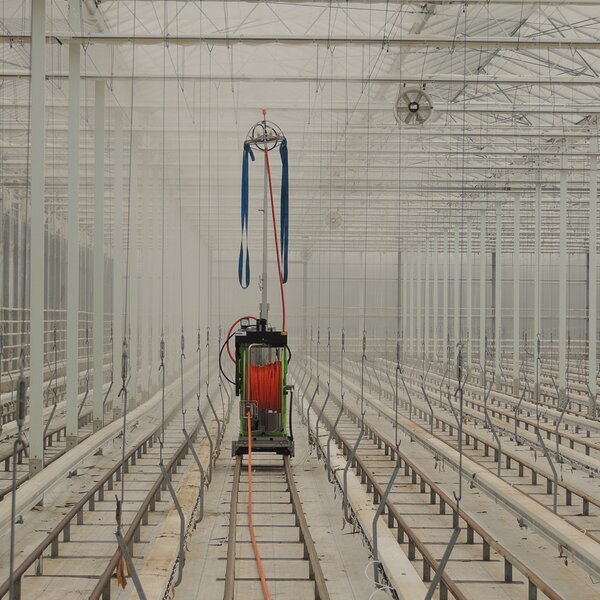 Machine application (casotti)
Frequently asked questions
Where can I buy your products?
We have a large network of distributors around the world. We work closely with our local distributors to offer our products and specialized solutions for each specific crop. You can find an overview of our distributors on this page. It is not possible to purchase products directly from Lumiforte.