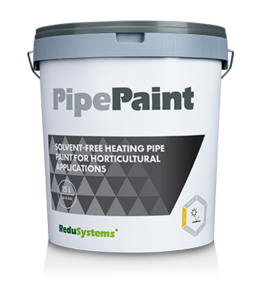 PipePaint
PipePaint is a water-based paint with three functions. The first function protects from rust. Secondly, the paint improves the reflection of light on the heating pipes by up to 50%. The third function is an improvement of the heat transfer by as much as 10%.
Because PipePaint is water-soluble, there is no need to be concerned about fumes that could harm crops or people. For all crops, painting during cultivation can be done without harming the crop.
SPRING
SUMMER
FALL
WINTER
Properties
Prevents premature corrosion of the heating pipes
10% more heat radiation resulting in considerable energy savings
Reflects light so that it reaches the crop
Very wear-resistant in greenhouse conditions
How to apply?
PipePaint can be used to paint untreated or new metal pipes as well as to recoat previously painted metal surfaces. Properly applied it can be used anytime in your greenhouse since it does not cause any damage to plants. The greenhouse does not need to be empty for it to be used. One bucket is sufficient for painting approximately 1.000-1.200 meters of heating pipe (with a diameter of 5 cm).
Remove any dirt, grease, or rust from the surface to be painted.
Set the water temperature in the pipes to 35-45 ⁰C.
Stir PipePaint before use. The product is ready to use, so there is no need to add water.
Apply using a paint roller or a painting glove.
New pipes or untreated metal should be painted twice. In the case of previously painted surfaces, one application is usually sufficient.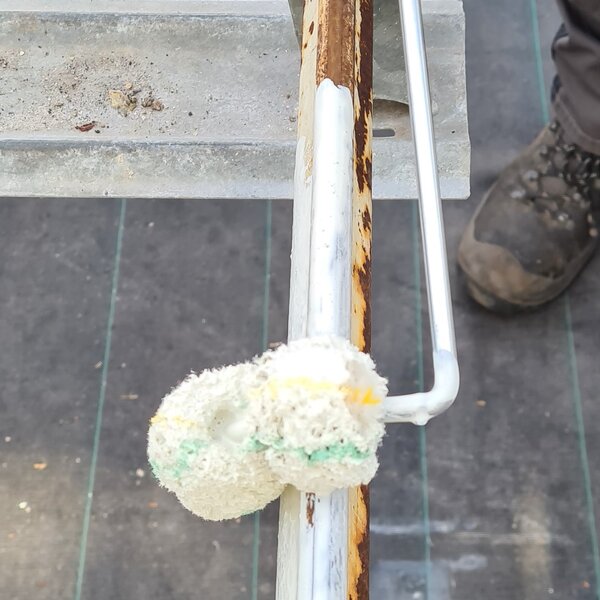 Application by paint roller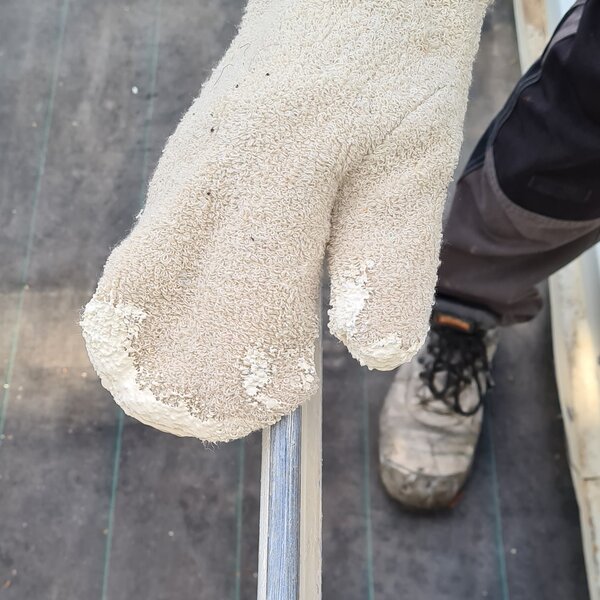 Application by glove
Frequently asked questions
Where can I buy your products?
We have a large network of distributors around the world. We work closely with our local distributors to offer our products and specialized solutions for each specific crop. You can find an overview of our distributors on this page. It is not possible to purchase products directly from Lumiforte.