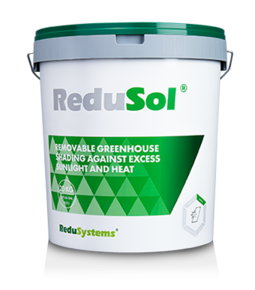 ReduSol
ReduSol is a shading agent that reflects high levels of solar energy. It is wear-resistant and can be easily removed with ReduClean. For many years ReduSol is the obvious choice for protecting crops against excess heat and light.
Every shading agent has its strong features. The agent that best suits your situation mainly depends on the crop and sometimes the variety. ReduSol provides shade from the sunlight across the whole spectrum. Depending on the climate, both light-preferring and shade-preferring crops can benefit from ReduSol.
SPRING
SUMMER
FALL
WINTER
Properties
Choose your own shading percentage
Wear and frost-resistant
Higher light transmission during rain
Suitable for glass and plastic greenhouse covers
Easy to remove with ReduClean
How to apply?
The best and longest-lasting results are obtained when the coating is applied to a clean, dry greenhouse roof, as follows:
Fill the mixing tank with the required quantity of clean water and add ReduSol, stirring continuously.
Stir the spray liquid frequently during the application.
Apply ReduSol evenly to the greenhouse surface, preferably using a spraying machine.
Do not use any non-ReduSystems shading products in combination with ReduSol.
Do not apply when rain is expected within 6 hours, respect drying time.
How to remove?
ReduSol is easy to remove with ReduClean. Spray at least 250 liters of ReduClean per hectare, diluted with 5-7 parts of clean water, evenly on the desired roof area. Only apply ReduClean when a considerable amount of rain is expected within one week. The rain will wash off the ReduSol layer.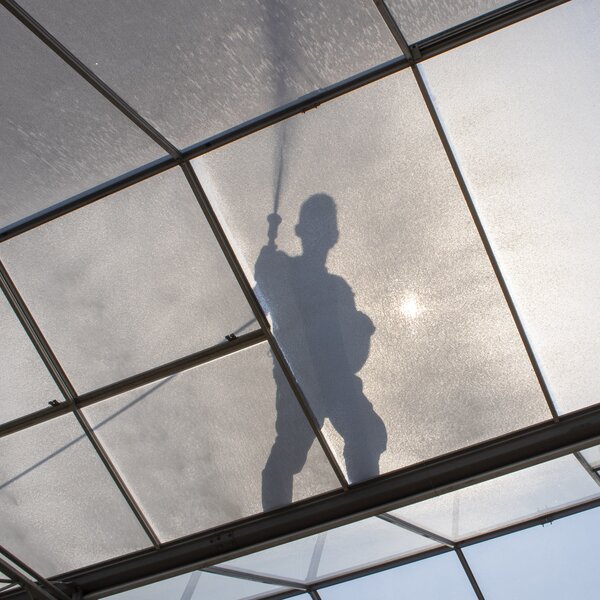 various application methods
The product can be applied manually, by machine or by helicopter. A proper application partly determines the desired effect.
application methods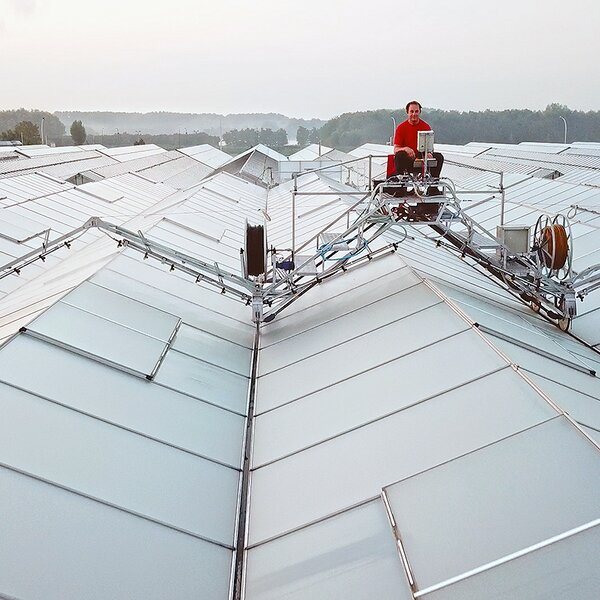 REMOVE WITH REDUCLEAN
ReduClean has been specially developed to easily remove ReduSystems coatings from the greenhouse cover.
Read more
Frequently asked questions
How much shading does my crop need?
Every crop reacts differently to light and climate. Light-loving crops such as roses, tomatoes, peppers and cucumbers need a lot of light but also need protection from radiation peaks. Other crops love shade, such as many potted plants and orchids, in which case a high amount of shading is needed. Read more about how much light your crop needs here. For the best advice, contact your crop consultant or a ReduSystems account manager in your region.
Where can I buy your products?
We have a large network of distributors around the world. We work closely with our local distributors to offer our products and specialized solutions for each specific crop. You can find an overview of our distributors on this page. It is not possible to purchase products directly from Lumiforte.