Shading and cooling agents are playing an increasingly important role in the greenhouse sector in China
According to Rui Xue Global, the partner of ReduSystems coatings in China, February and March are normally the peak sales period of shading and cooling agents. However, this year, the COVID-19 pandemic has greatly affected logistics and production.
The company has actively taken measures to move their business activities online, including holding virtual press conferences, webcasts, and other online events. "This year, because of travel restrictions, we trained and encouraged our dealers to promote products through WeChat Moments, Douyin, and Kuaishou, and achieved remarkable results. This gave us inspiration. We will continue to use these platforms after the pandemic.

We know that the shading and cooling agents are essential products for controlled environment agriculture (CEA) in Europe. With more than 30 years of history, they are now widely recognized in the market. This is why Rui Xue Global have introduced shading and cooling agents to the Chinese market. "The most popular shading and cooling agent brand in China is ReduSystems. However, the CEA models in the Netherlands and China are very different. Growers in the Netherlands mainly use glass greenhouses. Each business has one or several large-scale glass greenhouses, each covering a land area between 2-10 hectares, and the locations of greenhouses are relatively concentrated. The land area of China is about 225 times that of the Netherlands. Chinese growers mainly use small greenhouses made of plastic film and the locations of greenhouses are scattered. Each greenhouse covers a land area between 0.1-0.3 hectares. Different from the high-input and high-yield CEA model of the Netherlands, China's CEA growers invest less in production and generally use black shading nets or splash mud on the surfaces of the greenhouse or use other cheaper methods to shade greenhouses. Taking the actual demand of the Chinese market into consideration, Rui Xue Global and Mardenkro BV jointly developed a shading and cooling product specially designed for plastic film greenhouses in China. After a period of product promotion and demonstration, there is an increasing demand for shading coatings in Shandong and other areas with developed CAE industry. Many growers in these areas have developed a habit of using this product."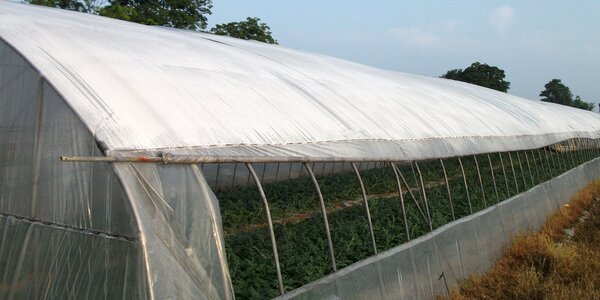 "Different from greenhouses made of glass, greenhouses made of plastic film have higher requirements for the convenience of shading and cooling products."
Rui Xue Global attaches great importance to user experience. "When we first started promoting the product, most growers did not know how to use it. Some of them sprayed the agent on the inner surface of the greenhouse. Our employees climbed onto greenhouses to demonstrate how to use the product to protect crops from sun damage. In the past two years, Rui Xue Global has cooperated with research and marketing institutions to test product performance, collect data on the shading and cooling effect of the product under climatic conditions in various parts of China and explore application methods most suitable for local conditions. Mardenkro BV have also dispatched technicians to China to conduct field investigations and discuss product applications. Thanks to high-quality products and services, Rui Xue Global has gained high reputation and customer trust, and brought customers higher economic efficiency."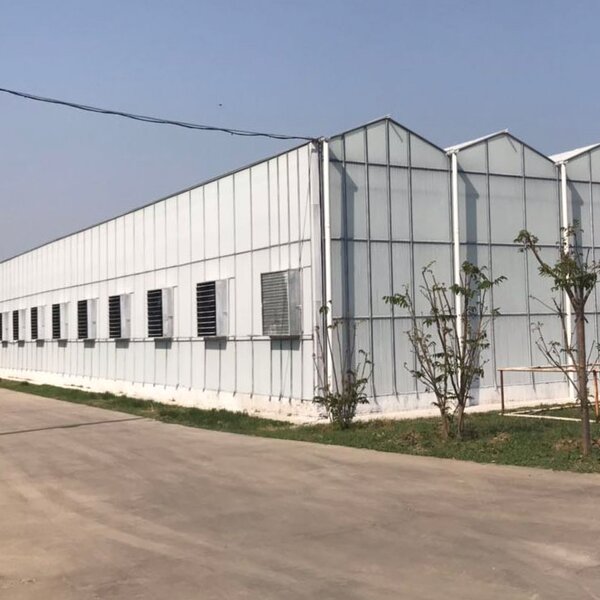 Talking about the reasons for ReduSystems' success in China, a representative of Rui Xue Global said: "First of all, China is the largest user of CEA facilities, accounting for about 80% of the world's total land area covered by CEA facilities. There are many types of CEA facilities used in China. Although the climate and environment are different across the country, most greenhouses are located in regions that have a temperate continental climate characterized by cold winters and hot summers, and strong sunlight. These regions have a large demand for greenhouse shading products. Secondly, the shading agent jointly developed by Rui Xue Global and Mardenkro BV is a product that is very suitable for the Chinese market.

Different from greenhouses made of glass, greenhouses made of plastic film have higher requirements for the convenience of shading and cooling products. The shading and cooling products are easy to use. The product is also cost-efficient and meets the needs of target customers. More importantly, Rui Xue Global has also penetrated into provincial-level local markets in China, and established a three-level distribution agency system and an accessible logistics system, which ensure fast and stable supply of products, increase sales, and laid a solid foundation for the promotion and sale of future products."

ReduSystems' success in China is an example of win-win cooperation between China and the Netherlands. "China is a traditional agricultural country. The Chinese people have unique working habits and mindsets. It is not easy for foreign products to enter the Chinese market. Many outstanding foreign products have failed to gain recognition in the Chinese market.
The success of ReduSystems offers inspiration. Both Rui Xue Global and Mardenkro BV have made great efforts in promoting the products. Whether it is targeted product development or the development of a national marketing network, the two companies have tailored its strategies to the Chinese market. Only by fully understanding and respecting the Chinese market can greater success be achieved." At the end of the interview, the representative of Rui Xue Global forecasted the future prospects of shading and cooling agents in China and pointed out that the sales of shading and cooling agents would grow rapidly in the next few years in China. "ReduSystems sales in China have grown steadily. With the construction of a large number of high-end Venlo greenhouses, we believe that more high-end products, such as ReduSol, will enter the Chinese market and achieve great success. Win-win cooperation between China and the Netherlands can bring benefits to both countries."